Mission and Objectives
To promote knowledge generation and application through effective dissemination to keep all Library users aware on the latest developments in the field of course curriculum and research and its related areas in and around the world.

Within the framework of the TOMCHRC-Central Library operates with the following objectives.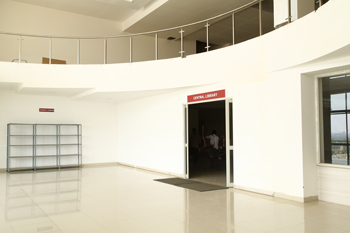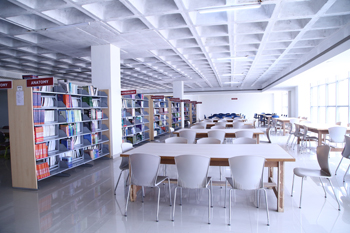 To support the learning process of all the users through provision of knowledge /Information thro' conventional / non conventional media.
To meet knowledge / Information needs of the students, faculty and teaching community to support their developmental / programming activities
To respond effectively where ever possible, to the knowledge/ information needs of the research and development.
Guidelines for Fair Use of E-Resources at TOMCH & RC Central Library: Usage Policy.
Electronic resources such as e-journals, e-databases, e-books made available by the Central Library, TOMCH & RC Central Library are for academic use.
These resources can be searched, browsed and material may be downloaded and printed as single copies of articles as is done in the case of printed library material. Downloading or printing of a complete book or an entire issue or a volume of one or more journals (called systematic downloading) is strictly prohibited.
Use of robots, spiders or intelligent agents to access, search and/or systematically download from these resources is also prohibited. Any violation of this policy will result in penal action as per the rules and regulations of the Institute.
Please be aware that systematic downloading will cause the publisher to block to the entire community of users @ TOMCH & RC Central Library Bangalore from accessing these resources.
The Central Library subscribes thousands of E-Resources directly through the publishers and HELINET Consortium. The terms and conditions for using these resources are spelled out in electronic resource license agreements with each publisher. It is the responsibility of individual users to ensure that the use of electronic resources does not breach the terms and conditions specified in the license agreements. Licenses vary from publisher to publisher.
About Central Library:
The oxford Medical College Central Library is well equipped with Medical Text/Reference Books, Periodicals, CDs, DVDs, bound volumes, National and International Journals. The E- Library Facilities also include HELINET. The centrally air Conditioned and Automated library complements the rich learning experience. In library separate information centre with 40 computers having dedicate high speed internet connection is made available. All library staff members are well qualified in Central Library to assist and guide the readers in locating the information they are looking for in the central Library.
Know Your Library:
ELIGIBILITY FOR THE LIBRARY MEMBERSHIP:
All Students, faculty members and administrative staff of the TOMCH&RC.

1.PROCEDURE FOR MEMBERSHIP:
1.1 Library Membership Form will be issued in the library between the library working hours.
1.2 Submit the membership form to the Librarian along with 2 stamp size photographs and photocopy of fee receipt.
1.3 The newly joined faculty shall get the library cards on showing their appointment orders.

2. CIRCULATION POLICY:
2.1 Borrowing facilities are given only to the member of the library against Borrower's Ticket/card.
2.2 Two Books are issued to Faculty members for the period of one month.
2.3 Two Books are issued to students for the period of 15 days.
2.4 New Books can only be issued after technical processing has been completed.
2.5 Reference books, rare books, unbounded periodicals may not be issued generally except with the written permission of the librarian.
2.6 The members shall be allowed to refer books in the Library only after submitting their ID card to the Librarian.
2.7 No faculty/student can take two books of the same title and author.
2.8 The librarian shall have the power to refuse the issue of a book to any member or he can recall any book without assigning any reason thereby.

3. RENEWAL OF ISSUED BOOKS:            
3.1 Documents borrowed should be presented physically for renewal.
3.2 Documents will be renewed only if there are no reservations.
3.3 In case of reserved document, same will be allotted to the borrower foremost in the reservation list.

4. OVER DUES CHARGES:
4.1 If books are not returned on due date, an overdue charge 2. 00 Rupees cost per day will be charged.
4.2 All members should return the books borrowed from the library before they proceed on a long period of leave. Borrowers will be held responsible for any damage or mutilation of the document noticed at the time of returning.
4.3 Members should return all the library books and cards while taking no due certificate from library.
4.4 If a member does not pay the library dues, the privilege of borrowing books may be suspended till he/she pays the requisite amount.

5. REMINDERS: Librarian may send reminders for the overdue books.

6. LOSS OF BOOKS /DAMAGE:         
In case any book is lost /damaged by the member, the member shall replace the book or pay the double the cost of the lost book with Rs. 50/- processing fees. If one book lost in the volumes of the set, the reader has to replace the whole set.

7. LOSS OF TICKETS:
The members are responsible for the Borrower's Cards issued to them. In case of loss of Borrower's Card, the borrower must report immediately to the Librarian. The reader must pay Rs.50/-for each duplicate Borrower's ticket.

GENERAL GUIDELINES:
Every person who enters the library should sign the gate register in token of his/her acceptance to adhere to the rules of the library. No personal belongings shall be allowed except for papers and notebooks.
The readers should maintain silence within the library premises. No reader is allowed to sleep in the library premises.
Eating/loud conversation/chewing and similar objectionable acts are not allowed and are strictly prohibited in the library.
It is in the interest of the borrower to verify at the time of borrowing, whether the document is in good condition or not, and report damage/mutilation if any, to the library staff.
The Library staff/Security Guard at the Library gate will check all personal belongings including Library books issued to a member;
Personal book(s) shall not be allowed inside the Library. Please leave them at the Property Counter;
Use of mobile phone in the Library is prohibited;
Membership privileges of a user can be suspended on account of mis-behaviour with the Library staff or for indecent manners.
Library Hours
Monday to Friday:                             8 .30 AM to 10.30 PM                              
Saturday to Sunday               8.30 A M to 7.30 PM
All Government Holiday is Holiday

Library Collection
The Library Subscribes to 30 international 100 National Journals. The Library has a rich collections  of books on Medical and Para Medical including Anatomy, Physiology, Biochemistry, pharmacology, Pathology, Microbiology, Forensic Medicine, Community Medicine, etc. Besides, Library also has a good collection in Health Sciences.

Sl.No
Particulars
No. of Copies
1
Total No. of Books in Central Library
Total No. of Books in Departmental Library
Grand Total No. of Books in The Institution
9721
2350
12068
2
Total No. of Titles in Central Library
Total No. of Titles in Departmental Library
Grand Total No. of Titles in The Institution
3967
1941
5908
3
Total No. of National Journals
71
4
Total No. of International Journals
47
5
Bound Volumes
685
5
Total No. of e-Books
5198
6
Total No. of e-Journals
662
7
Total No. of e-Year Books
28
8
Total No. of CD's
687
9
Total No. of DVD's
152
| | | | |
| --- | --- | --- | --- |
| Sl. No. | Particulars | Type | Periodicity |
| | Deccan Herald | English | Daily |
| | The Hindu | English | Daily |
| | Times of India | English | Daily |
| | Indian Express | English | Daily |
| | Prajavani | Kannada | Daily |
| | Vijaya Karnataka | Kannada | Daily |
| | Dina Tanthi | Tamil | Daily |
| | E Nadu | Telugu | Daily |
| | Patrika | Hindi | Daily |
| | Malayalam Manorama | Malayalam | Daily |
Magazines
| | | |
| --- | --- | --- |
| Sl. No. | Particulars | Periodicity |
| 1 | Out Look | Weekly |
| 2 | Sports Star | Weekly |
| 3 | The Week | Weekly |
| 4 | India Today                                                                                | Weekly |
| 5 | Womens' era | Fortnightly |
| 6 | Competition Success Review | Monthly |
| 7 | Health | Monthly |
| 8 | Sudha [kannada] | Weekly |
Library Committee
Sl. No.
Name & Designation
Status in committee
Contact No.
1
Dr.Nagarajappa
Pro. And HOD of Biochemistry
Chairperson
9845015873
2
Dr. Jummappa M Chalawadi
Chief Librarian
Member Secretary
8095094500
3
Dr. Suresh N M
Prof. & HOD of Anatomy
Member
9448683982
4
Dr. Tejashwini V B
Prof. & HOD of Physiology
Member
9742383783
7892608495
5
Dr. P. Saraswathi Devi
Prof. & HOD of Anethesia
Member
9448070055
6
Dr. Naveen Kumar B.J
Prof. & HOD of Pathology          
Member
9448587492
7
Dr. Rajini M
Prof. & HOD of Microbiology
Member
9845309059
8
Dr. Lalitha Hirematha
Prof. & HOD of Community Medicine
Member
9449535277
9
Dr. Dinesh Rao
Prof. & HOD of Forensic Medicine
Member
9741360206
10
Dr. Lakshmi Prasad
Incharge HOD of General Surgery
Member
9945834945
11
Dr. Sudhir Naik
Prof. & HOD of ENT
Member
9590000500
12
Dr. Majesty Srinivas Rao
Member
9441021028
13
Dr. Rajiv Kumar Saxena
Prof. & HOD of OBG
Member
9481303192
8660409840
Library Staff
| | | | | |
| --- | --- | --- | --- | --- |
| Sl. No. | Name | Qualification | Designation | Contact No. |
| 1 | Dr. Jummappa M C | MLISc, M. Phil, Ph.D. UGC-NET, K-SET, | Chief Librarian | 8095094500 |
| 2 | Dr.Ramesha. J | MLISc, M.Sc, M.Phil Ph.D | Dy. Librarian | 7019113890 |
| 3 | Mr.Ramakrishna | MLISc, M.Phil  (Ph.D) | Document list | 9945460723 |
| 4 | Misses. Bhavya R | MLISc. | Cataloguer | 8747879371 |
| 5 | Mr. Madhusudan | MLISc | Assistant Librarian | 8151022922 |
| 6 | Miss. Ramya | MLISc | Assistant Librarian | 9480860590 |
| 7 | Mr. Vittal | MLISc | Assistant Librarian | 8197484703 |
| 8 | Mr. Narayanaswamy | D.Lib.Sc. |  Library Assistant | |
| 9 | Mr.Charan Kumar B.A | D.Lib.Sc. | Library Assistant | 9035523135 |
| 10 | Mr. Mallikarjun N | D.Lib.Sc. | Library Assistant | |
| 11 | Bhuvaneshwari | PUC | Daftaries/ Xerox | 8098126265 |
| 12 | Misses. Renuka | PUC | Peons | 9620881179 |
Library Infrastructure
Library area:                                        3100 sq mts
No. Computers:                                    40
IP Address:                                           115.248.176.173 
Classification Scheme:                         DDC
Cataloguing Code:                                AACR-2
CCTV:                                                   4
Internal Seating Capacity (Students):    150
External Seating Capacity (Students):   150
Reference Section (Seating Capacity)    24
Journal Section (Seating Capacity):       24
Bound Volume (Seating Capacity):       24
Staff Seating Capacity:                           36
Resident Reading Room:                        18
                                                                                                                                                                                                                                                            
Future Plans
RFID Technology for library
Virtual Learning resources/Multimedia centre
Library Server up gradation
Mirror CD Server
Developing Book Bank facility to the students
E-Books, Audio Books & E-Journals
Video Conferencing facility
Statistical software packages like SPSS, Metlab etc
Competitive examination book collection
Workshop/Seminar/Conference
Separate section for Visual Handicap Students
Library Sections, Services and Facilities
Acquisition and Technical Processing
Serials Section
Bound Volume Section
Text Book Section
| | |
| --- | --- |
| Sl. No. | Particulars |
| 1 | Open Access System |
| 2 | Circulation Service |
| 3 | Reference Service |
| 4 | Digital Library services |
| 5 | OPAC Search Service |
| 6 | Internet Browsing Service |
| 7 | CD's Browsing Service |
| 8 | Reprography |
| 9 | Computer and Printing |
| 10 | Newspaper Clipping Service |
| 11 | Information Display and Notification  |
| 12 | Display of New Arrivals |
| 13 | Book Exhibition |
| 14 | Departmental Libraries |
| 15 | Power Back-up |
E-Resources  
HELINET Consortium
The Digital Library has designed, developed and evolved the state-of-the-art HELINET Consortium of scholarly international e-journals, e-books and databases to meet the needs of academic and research community of health science disciplines in the state of Karnataka through Rajiv Gandhi University of Health Sciences.
HELINET - Health Science Library & Information Network conceived by the RGUHS since 2002.The HELINET Consortium was started with a vision to improve the quality of education and research in the colleges affiliated to RGUHS in the state of Karnataka through enhanced access to high quality medical literature. HELINET's goal is to deliver information to user's desk-top, with round-the-clock-access. The Consortium has successfully accomplished the task of developing an e-journal and e-book consortium and a resource sharing model that networks 660+ health sciences colleges in the state of Karnataka.
HELINET Consortium is first of its kind in the country when it was started in the field of health sciences information network in the year 2002. About 600+ core international e-journals, 2000+ e-books, 1500+ videos and databases are being subscribed/ procured and provided to students and faculties and research scholars pursuing their studies in various faculties of health sciences of all the respective affiliated colleges under RGUHS. About a million of scientific articles are being downloaded annually by our academic community, which is a healthy recovery of investments and enhancement of academic standards empowering knowledge and skills.
The HELINET Consortium created a memorable picture in the mindset of users of health science community which is reflected in the usage of a download of 21000 full text articles in the year 2003 when it was launched and today, the usage goen-up over 8 lakhs articles download per year.
This is commendable growth in the utilization and progress in the e-awareness developed towards enrichment of scientific knowledge by the digital library and information centre of RGUHS. The HELINET Consortium has set a role model for adoption, implementation and extensive use by the larger medical community in the country as a National Focal Point.
Search
WEB OP AC
Downloads
Library Brochure  

Gallery   
HELINET CONSORTIUM:
https://www.clinicalkey.com/